Powerful Instagram bio link with unlimited
possibilities
A single link for your Instagram bio that exhibits everything you wish to put forward. Have a beautiful page to share your content with just one link.
Design Your Profile Link
Sign Up Free
CREATE SOMETHING AWESOME
01
An ultimate place to connect audio, video, and many more to your
bio
Let your audience recognize your social presence with awe-inspiring audio and video streaming. Connect with a single and apt click.
Register Today
FIND PERFECT MEDIA
02
Create an incredible landing page that converts
Dashboard
Exhibit your products and services to enhance audience interest and chances of increasing sales.
Claim Free Trial Now
DESIGN TO COMMUNICATE
03
Get more from your bio links by engaging more users and supercharging your visitor traffic.
Get My Profile Link on
Mylinkie

Now!

FOR LINKS TO BE FRESH AND EFFECTIVE
Striking Theme
Options
Beautiful themes that are customizable and responsive. No prior knowledge of designs required with complete control over the look and feel of your site.
Show More Options
NEXT GENERATION BIO LINK
Build Premium
Links
Compile multiple links for your bio into one single URL. Append all your content in just a unique link and share them anywhere.
Learn More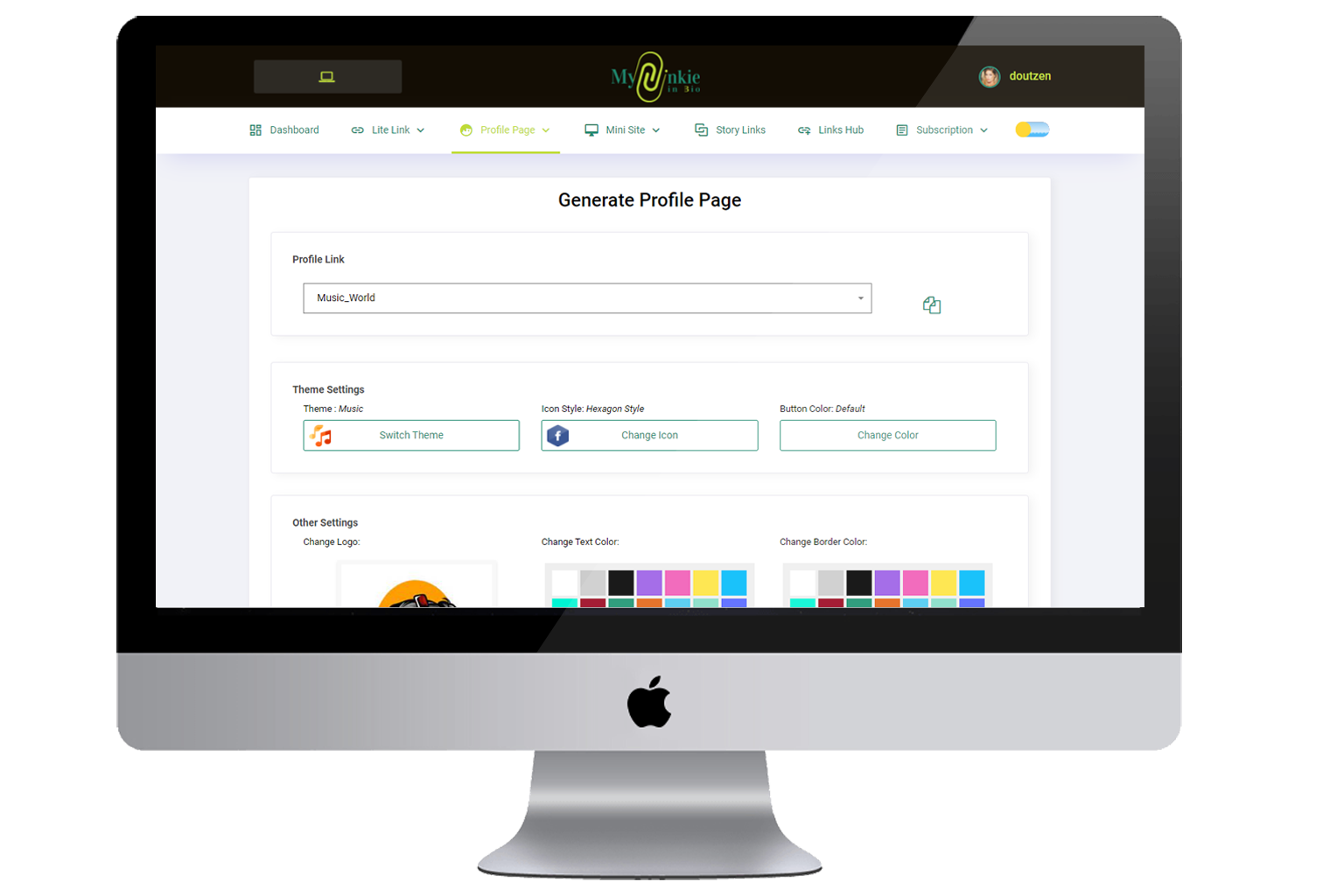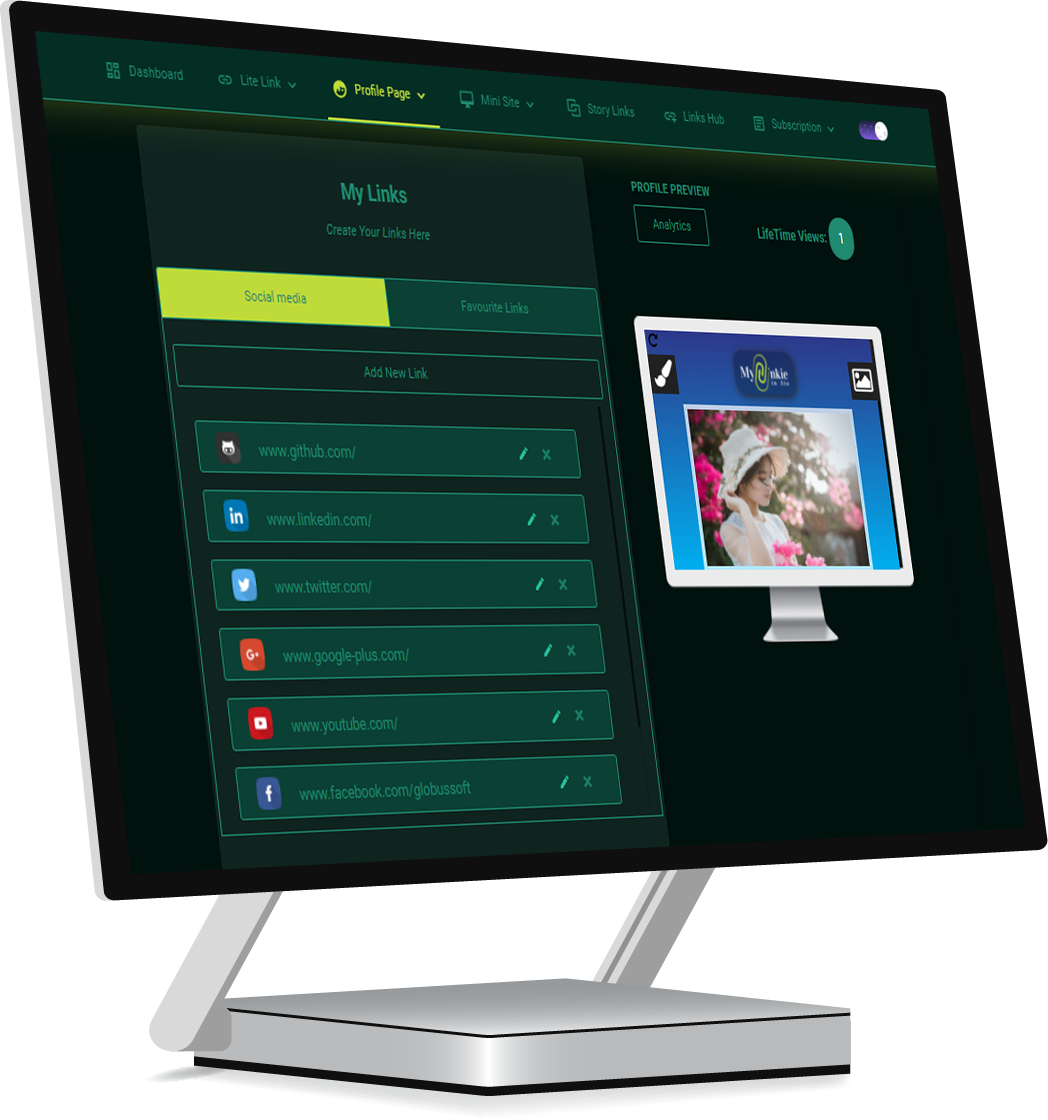 FEEL ON THE SAME PAGE
Incredible Preview
Window
Get the astonishing view of your link as it gets created. The preview window helps you get a blueprint of your link before you generate one.
Get My Blueprint
TIMER TO BE MORE PRODUCTIVE
Integrated
Analytics
Get your link health updates with powerful visitor analytics. Get the explicit tally of visits from the error-free database.
Estimate Viewers