One link for your multiple links in Instagram
Bio
Assemble your memoir, social media, and many more at a sole point. With available customizations, par excellence, create links matching your taste and never look back.
Design Your Mini Site
Click To Start
EVERYTHING YOU NEED FOR YOUR LINK, IN ONE PLACE
01
Suitable for anyone, share with
everyone
Whether you're a blogger, artist, or run a content platform, Mylinkie is for everyone to house multiple links, represent and share them everywhere you are online.
Try It Free
CENTRE STAGE FOR KEY EXPERIENCES
02
Safe and
Transparent
Your mini site data is explicit and prudent, suitable to be shared on several platforms. We guarantee the non-occurrence of tracking any personal or visitor data.
Get It Now
UNIQUE AND AFFORDABLE
03
Set up your link contents within minutes. Choose the perfect look from the stylish templates and add your content. Your visibility gives your visitors a quick overview of who you are and the impressive unique creations you implement on your link.
Showcase your Awesome
Mini

Site Now

SWITCH TO SWAP SHADE
Day and Night
Dashboard
Select and apply the lighter or darker shade to your dashboard while maintaining the right color contrast for better readability.
Pick / Select Your Mode
MOST FLEXIBLE IN MARKET
State Of The Art
Themes
The cutting-edge predefined theme templates allow you to customize your links to your heart's content.
Get Unlimited Picks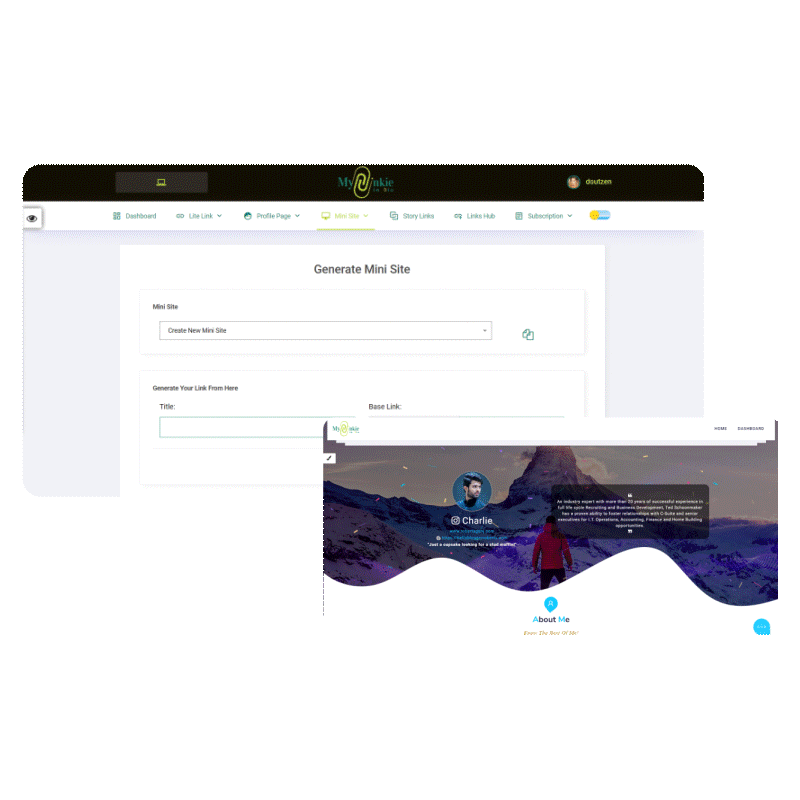 UNCOMPLICATE YOUR VISIBILITY
Customizable
Sections
Showcase your desired section of content in your profile and hide those you do not wish to.
Explore Options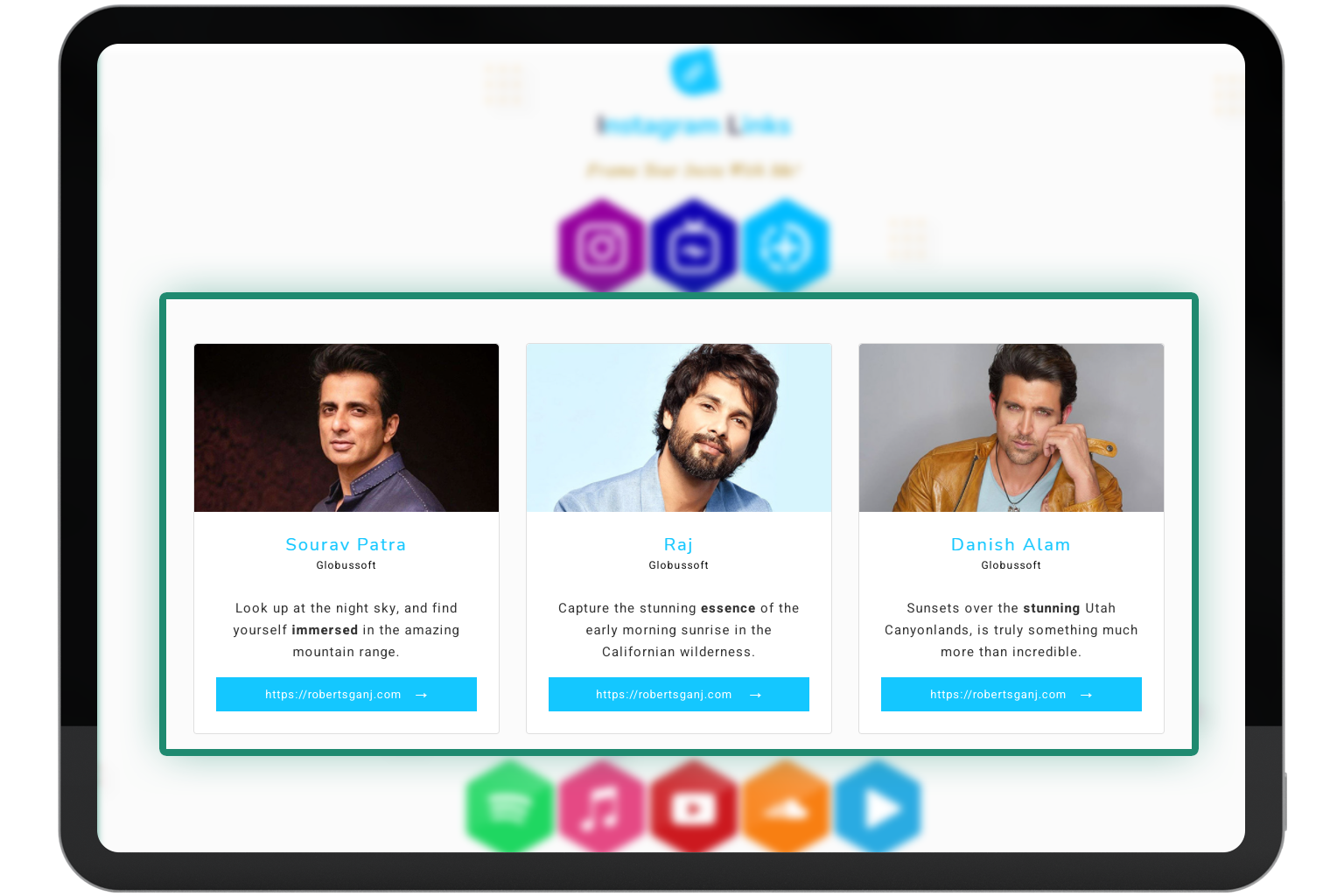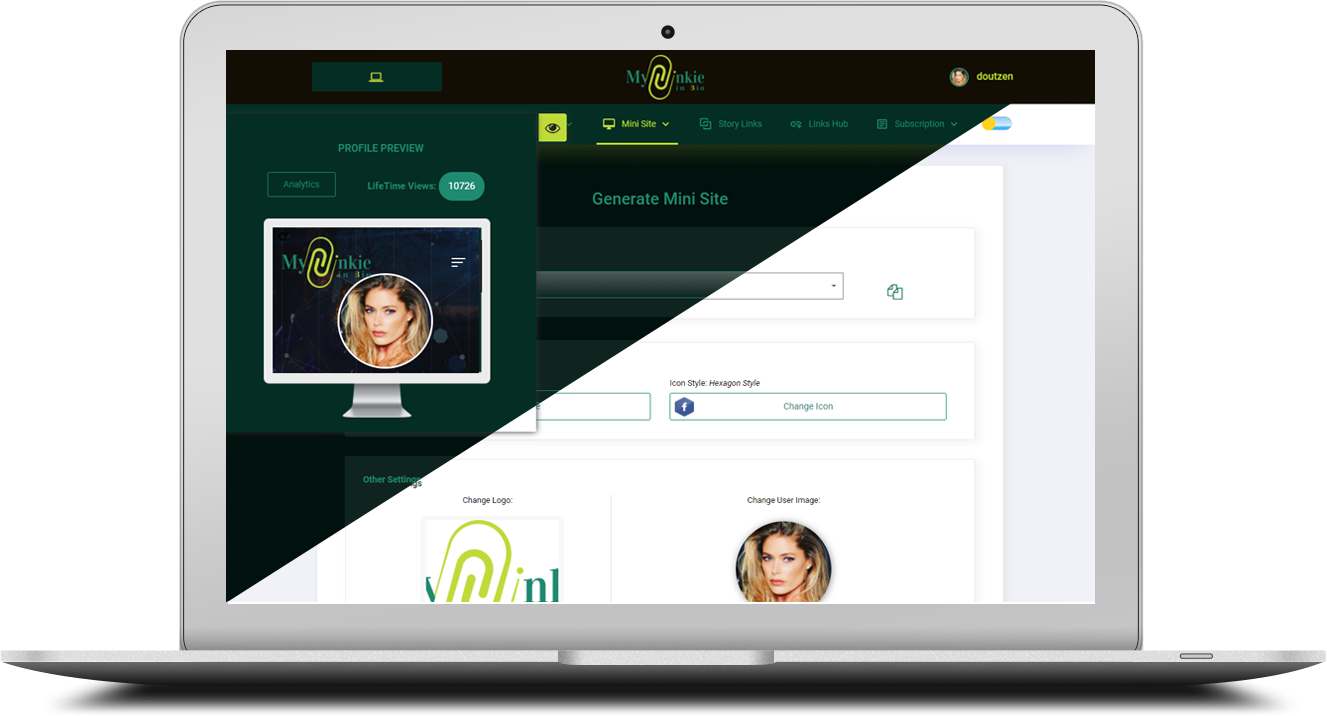 MAKE DESIGNS ALIVE
Rich Organic
Preview
Watch how your complete page looks even before it is finalized. The preview window gives a peek at the content added to your link.
Advance Screening
COUNT ON THE CLICKS
Actionable Visitor
insights
The robust click database returns the accurate clicks by visitors. This helps to make smarter decisions around the contents and optimize them.
Optimize My Link